Following any fire damage scenario, Your main focus should be security:
Is it safe to stay in the house?
Electrical and "slip and fall" risks are a few of the most prevalent issues.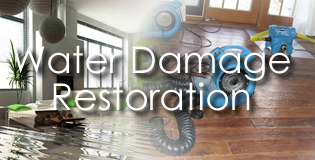 Only do activities that are safe for you to carry out.
Wet substances can be exceedingly heavy. Be careful!
What To Do After A Fire
Limit movement in the home to prevent soot particles from being inserted into upholstery and rugs.
Keep hands clean in order not to further soil upholstery, walls and woodwork.
Place wash towels or older linens on carpets, upholstery and carpeting traffic areas.
If power is off, empty freezer and refrigerator and prop doors open.
Clean and protect chrome with light coat of petroleum jelly or oil.
Wash houseplants on each side of leaves.
What NOT To Do After A Fire
Do not Try to clean any electric appliances that May have been near fire, heat or water without consulting with an Authorized repair service.
Don't use any canned or packaged food or drinks that May have been stored near the flame, water or heat.
Don't turn on ceiling fixtures if ceiling is wet. The Wiring might be damaged.